Description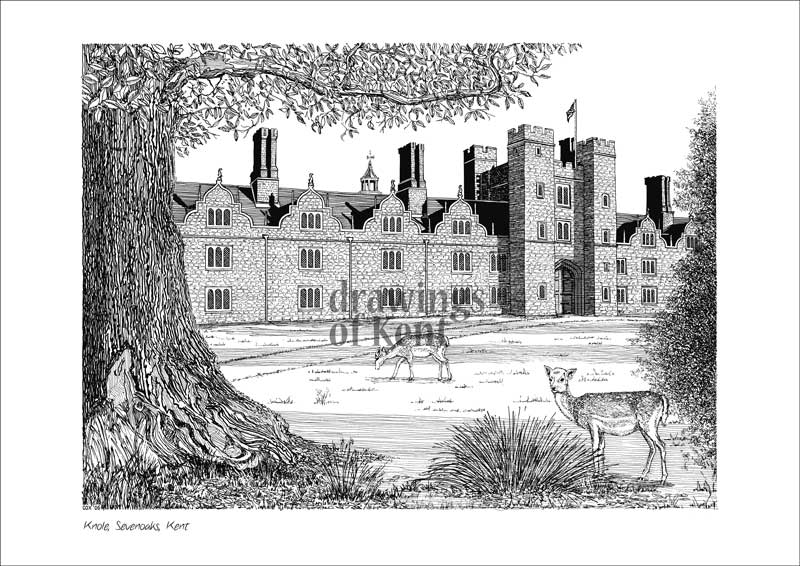 Knole
The mighty Knole sits squarely in the centre of a magnificent 1,000 acre park with several hundred Fallow deer grazing in undulating meadows, thick fern and deep, historic woodland.
Henry VIII loved Knole so much that in 1538 he forced Thomas Cramner, the Archbishop of Canterbury to sell it to him. And in 1566 Elizabeth I gave the estate to her cousin the Lord High Treasurer Thomas Sackville. His descendants, the Sackville-Wests, are still resident.
Known as the Calendar House, Knole has 365 rooms, 52 staircases and 7 courtyards and the writer Vita Sackville-West, who was born there, described it in 1922 as 'a town rather than a house'. She also wrote that Knole 'has a deep inward gaiety of some very old woman who has always been beautiful, who has had many lovers, and seen many generations come and go'.