Description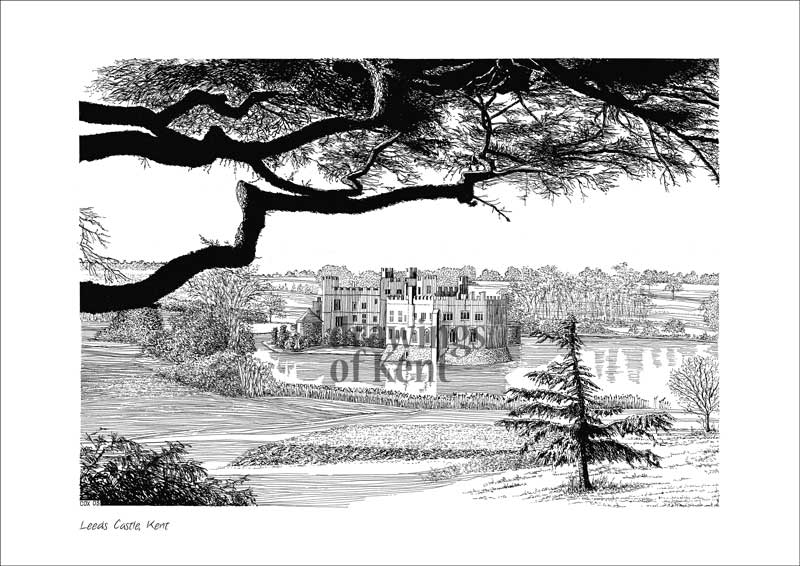 Leeds Castle
Lord Conway (1679 – 1732) in a famous passage about the great castles of Europe said that Leeds was "the loveliest castle in the world".
Built in stone nearly 900 years ago on an island in mid-Kent by a Norman Baron, it has since been a royal residence for six of England's medieval queens, a palace of Henry VIII and a retreat for the powerful and influential.
Today Leeds is, if anything, more famous and popular than ever before with many renowned events, the greatest of which have to be the spectacular open air concerts featuring such stars as Luciano Pavarotti or Sir Elton John and orchestras the calibre of the Royal Liverpool Philharmonic. Tens of thousands of audience bring candle-lit suppers. Many in black tie or evening dress arrive complete with tables, silverware, candelabra and champagne to pitch "dinner camp" on the acres of grassy slopes and to listen to the music from the island across the water. The finale of the 1812 Overture with the crash of the accompanying cannons and the drifting smoke against the magnificently lit backdrop of Leeds Castle is an experience never to be forgotten.