Description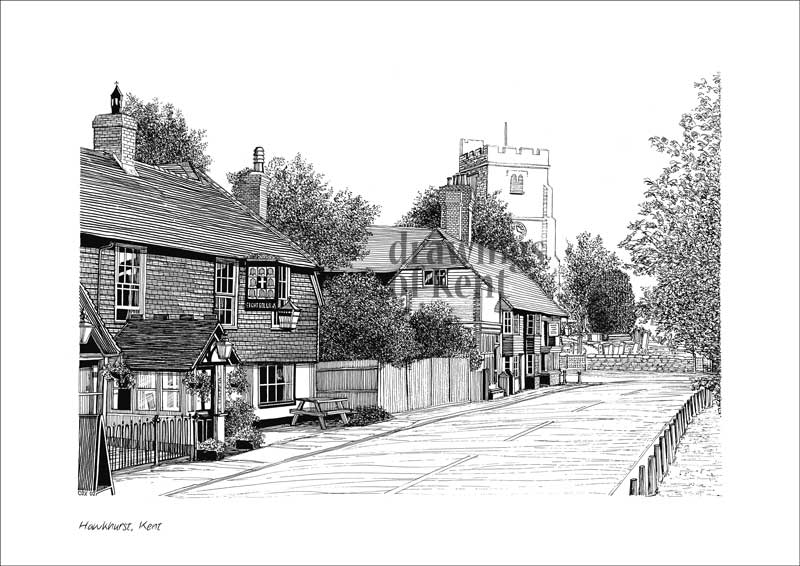 The Moor, Hawkhurst
High on the hills of the weald, Hawkhurst is literally on Kent's south westerly border with East Sussex. Following the Battle of Hastings in 1066, William the Conqueror gave the village to the Abbot of Battle and the site of the Parish Church of St Laurence – just visible in this drawing – dates back to that time.
The town's history is dominated by the notoriously ruthless Hawkhurst Gang – a veritable army of smugglers who terrorised the region and, indeed, most of England's south east coast between 1735 and 1747.
It is recorded that when a smuggling run was scheduled, the Hawkhurst Gang could mobilise 500 mounted and armed, highly dangerous men within an hour!