Description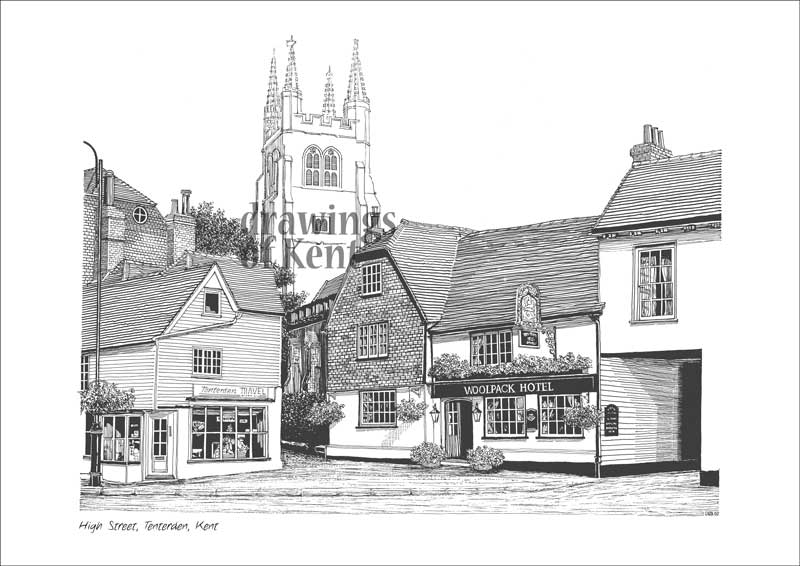 Tenterden
Originally "Tenet-ware-den", early English for "pig pasture of the men of Thanet". This was probably around the 11th century when any kind of clearing in the densely wooded countryside which was Kent was something of a bonus and somewhere to start a settlement.
It was, however, sheep that eventually made the area prosperous and, with the introduction of Flemish weavers and their skills, it became an important centre of Broadcloth manufacture (fine, wide, dressed black cloth used to make men's coats).
Hence the 14th century Woolpack Inn featured in this drawing, behind which is the wonderful old church of St Mildred, dating from 1180 and built with local marble.