Description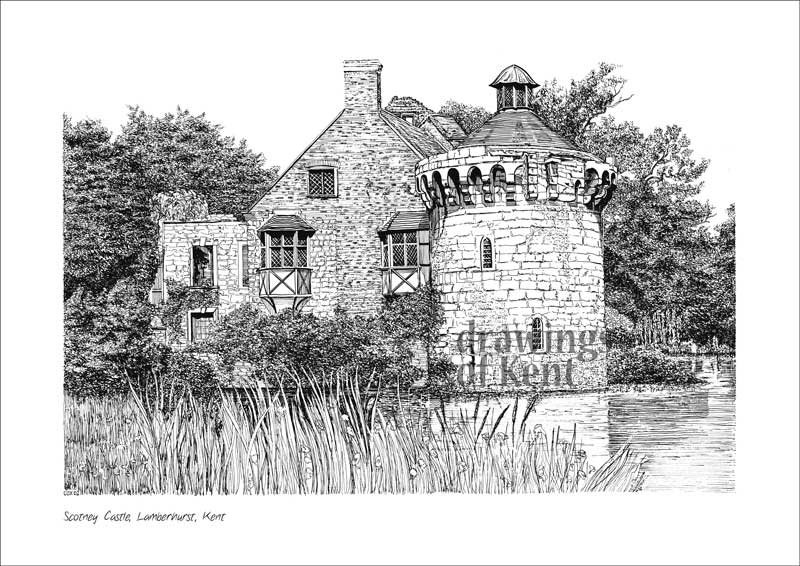 Scotney Castle
Scotney Castle was built in the late 1300's, apparently in response to a possible French invasion, although it was more a fortified manor house than fortress. In fact, since it was built at the bottom of a valley, any adversary could very easily have kept surveillance on it while the occupants would have known or seen little!
It once had a circular tower at each corner but only one of which, the Ashburnham Tower, in the forefront of my drawing, still stands.
Scotney's current fame is more for its stunning gardens which are the magnificent result of the work of one Edward Hussey in the 1830's. He had the vision to transform what was left of Scotney Castle into a quaint, but attractive ruin to form the focus of his horticultural dream.