Description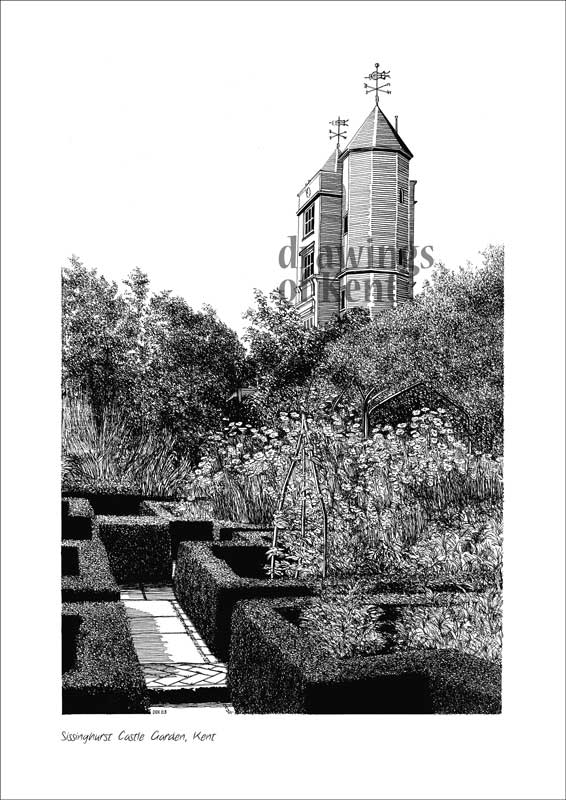 Sissinghurst Castle Gardens
Situated in mid-west Kent, Sissinghurst Castle Gardens is the creation, between 1930 and 1962, of the writer and poet Vita Sackville-West (of the famous family of historic Knole House, Sevenoaks) and her MP, diplomat and author husband Sir Harold Nicolson and has become one of the world's most famous gardens.
Developed around the surviving parts of an Elizabethan mansion, the Sackville Wests planned and planted the most extraordinary series of small and romantic, mostly separately walled gardens which are still meticulously maintained and stunningly beautiful.
My illustration here is of the White Garden – probably the most famous of them all and also perhaps an unsurprising choice for me, working in black and white. In the background is the remaining red brick Elizabethan Prospect ("outlook or viewpoint") Tower where Vita Sackville-West's study is preserved precisely as she would have used it.