Description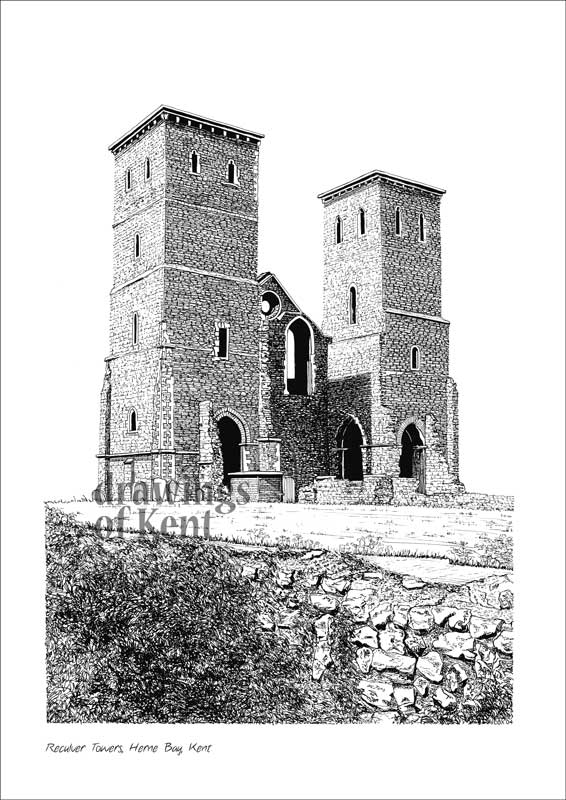 Reculver Towers
Built on a promontory of mainland north east Kent, facing east towards the Isle of Thanet, this is a story of a thousand years of recycling building materials!
Originally a 1st century Roman Fort, it was enlarged about the year 210 as one of a line of Saxon Shore defences. Around the early 1600's the church of St Mary was built alongside, using stone robbed from the long abandoned fort. In the 1800's, the parson of the time – presumably on the basis that few of his parish were prepared to make the long journey to the rain and windswept clifftop location of St Mary's – once again plundered the stone to build a new church at a much more convenient location inland.
The now famous cliff edge towers are all that remain of the original church (and earlier fort), protected by massive sea defences against further beach erosion.
All views of Reculver Towers for tourism etc., are taken from the front (the other side from my drawing), which is very flat faced and with a bricked up entrance. I chose this view from the back – and thus what would have been the inside – since it has much more shape, character and interest.