Description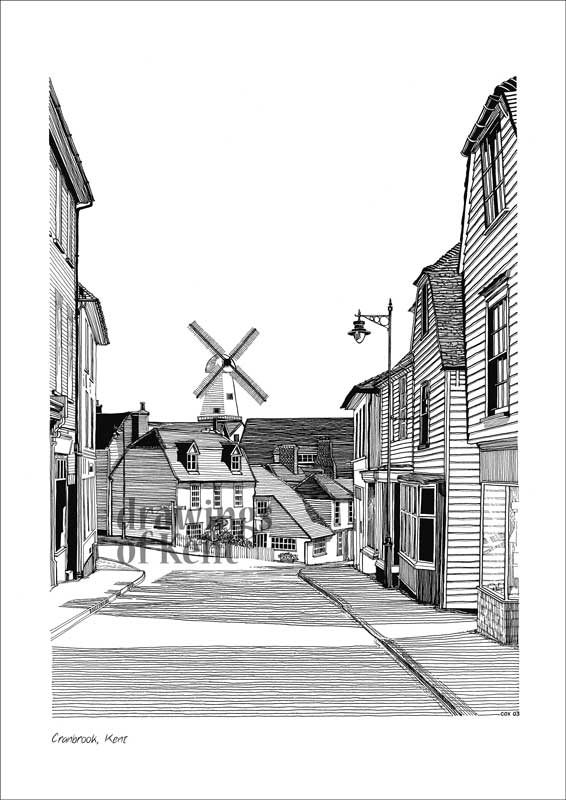 Cranbrook
This bustling and lively country town was famous in the 14th century as one of the principal towns of cloth manufacturing. With a more than ample supply of sheep, highly skilled weavers being invited in from the Netherlands, an important and reliable water source – the "Crane Brook" – and broad, flat meads (waterside meadows), on which to peg out the huge sheets of cloth to stretch and whiten in the sun, conditions were ideal.
When, in the 16th century, Queen Elizabeth visited Cranbrook, she apparently walked down (presumably a section of) a mile long piece of broadcloth.
The fully restored and working flock mill at the back of this illustration is, at 70ft tall, the biggest in England and dominates the northern end of this historic white weatherboard town.