Description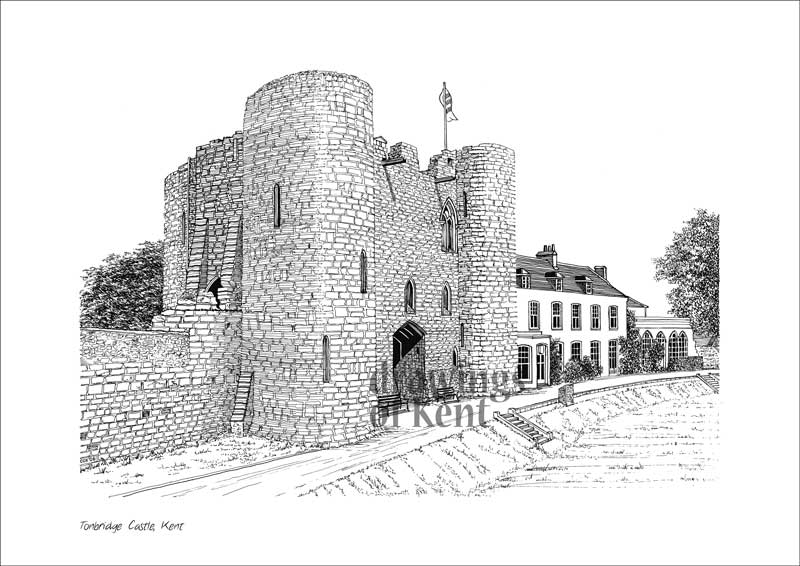 Tonbridge Castle
This illustration is of all that remains of the 13th century castle originally built to protect a vulnerable stretch of the river Medway. It is Kent's finest example of a 'Motte and Bailey' castle gatehouse which can be accredited to the skills of William the Conqueror from the Norman invasion in the 11th century.
The Motte was a mound of earth on top of which a castle was built and the Bailey was an outer wall built around the base of the Motte. If invaders managed to penetrate the Bailey they had to try and scale the Motte without being repelled by boulders, arrows or boiling tar.
Tonbridge Castle – on the top of an impressive Motte and towering over the river Medway and Tonbridge town below – was partly demolished in 1793 and the Gothic house to the right was built.